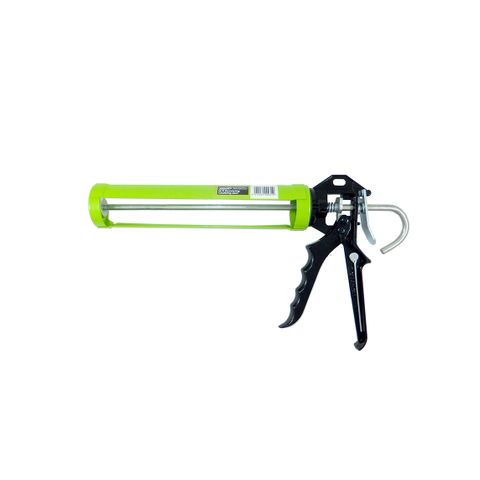 HADYN CAULKING / SILICON GUN
Description
The Haydn Revolving Head Caulking Gun with Hook boasts many outstanding features such as:

- Heavy Duty 330mm/13 inch,
- 828ml/28 fl oz tubes,
- Thrust Ratio 14:1,
- Handy ladder hook,
- Spout cutter,
- Steel body & zinc alloy handle with comfort grip trigger for strength,
- Heavy duty smooth rod with hook end for hanging,
- Metallurgy driving dog for better caulk performance,
- Round skeleton frame for quick cartridge loading & removal,
- Revolving barrel allows for use in tight corners,
- Spout cutter can easily cut nozzle.

USES: Best all-rounder for low, medium & some high viscosity products.

SUITABLE FOR: Adhesives, sealants, caulks & silicones.