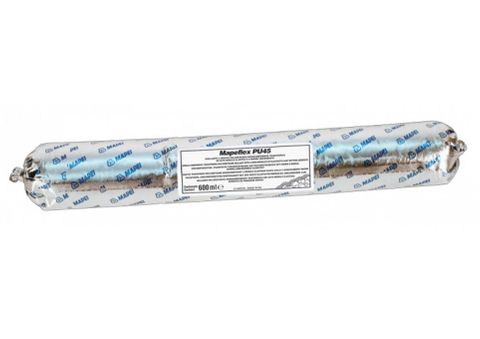 MAPEFLEX PU45 600ML SAUSAGE
Description
Single component, thixotropic, rapid hardening polyurethane sealant and adhesive with a high modulus of elasticity.

Mapeflex PU45 has been specially developed for sealing expansion and distribution joints in horizontal and vertical surfaces, including those which are subject to occasional chemical attack provoked by hydrocarbons and as a multi-purpose adhesive.

Colour: Grey.

Final setting after: 24 hours (per 3mm thickness).

Set to light foot trafic: According to the depth of the joint.

Storage: 12 months(in a cool, dry place).

Packaging: Boxes of 20 units (600ml soft cartridges).