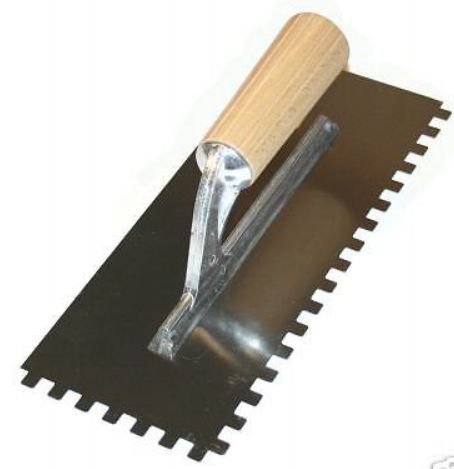 RAIMONDI 8MM SQUARE NOTCHED TROWEL
Description
This 8mm Square Notch Trowel, genuinely made in Italy by Raimondi, is of the finest quality.
It has a precision crafted great feel Wood Handle promoting a very comfortable grip, thus making the fingers, palm and wrist virtually stress free.
This notched trowel really is a dream to use.
The float is 22 gauge tempered steel with anti-corrosion treatment and easy clean.
This item is a 'Perfect Partner' for tilers who want to achieve perfection in their work.